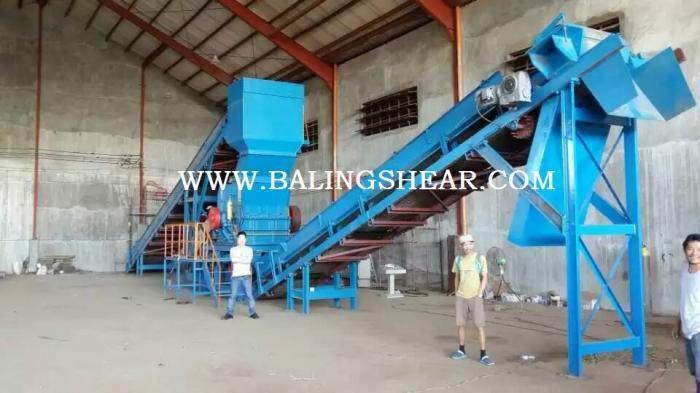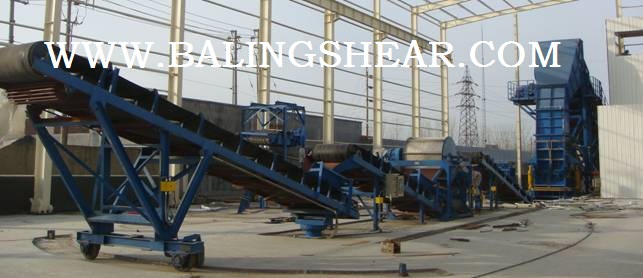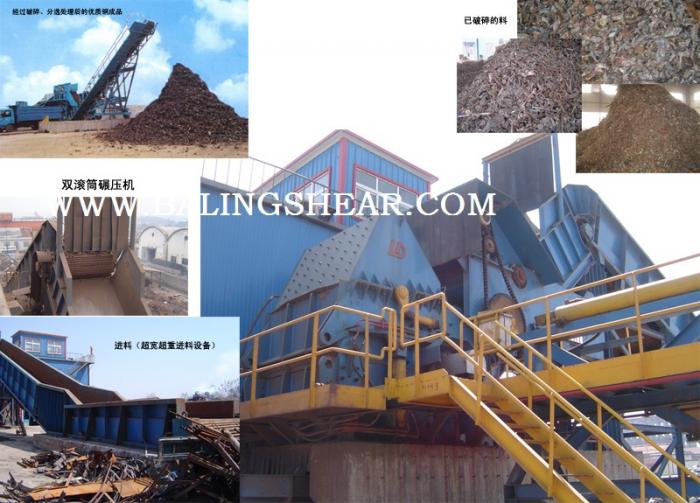 Product Description
Scrap Metal Shredding line - Shredder Why Choose Scrap Shredder?
The shredding line can be used to shred waste car body (without engine, gearbox, tyres), tinplate, household appliances, bicycle and similar urban garbage, empty can, other metal scraps bales (density not thick than 0.65ton/m3). The shredder can shred and remove coatings, increase density, and prevent any explosion when putting scrap into oven, in order to improve smelting rate.
1/ Waste car body (remove engine, gear, tyre), Shredder with power below 500kw, need to separate car body into a bale within 600x600mm.
2/ Tinplate (pop-top can)
3/ White domestic goods (remove motor, compressor, shaft)
4/ Bicycle, track's guard railing and other similar daily metal waste
5/ Empty can (remove paint)
6/ other metal scraps (density not thick than 0.65ton/m3)
7/ Steel plate and structure with thickness not beyond 6mm
Technical Parameters:
NO

Model

Main Shredder

Feeder Width

(mm)

Power

(kW/HP)

Capacity

(t/h)

1

PSX-75

PSJ 3050

1000

75KW

0.5-1.5

2

PSX-132

PSJ 3050

1000

132KW

1-2.5

3

PSX-150

PSJ 4050

1000

150KW

1.5-4.5

4

PSX-200

PSJ 4050

1000

200KW

3-5.5

5

PSX-315

PSJ5055

1200

315(450)

5-8

6

PSX-450

PSJ5055

1200

450(600)

6-10

7

PSX-500

PSJ5055

1200

500(700)

8-12

8

PSX-750

PSJ6885

2200

750(1000)

15-20

9

PSX-900

PSJ6885

2200

900(1200)

20-30

10

PSX-1200

PSJ6885

2200

1200(1600)

25-40

11

PSX-1500

PSJ80104

2500

1500(2000)

40-50

12

PSX-2000

PSJ80104

2500

2000(2700)

50-60

13

PSX-2250

PSJ80104

2500

2250(3000)

60-80

14

PSX-3000

PSJ98114

2500

3000(4000)

80-100

15

PSX-4500

PSJ98114

2500

4500(6000)

100-160
More details pls contact us at HAYWOOD.CHUNG@GMAIL.COM