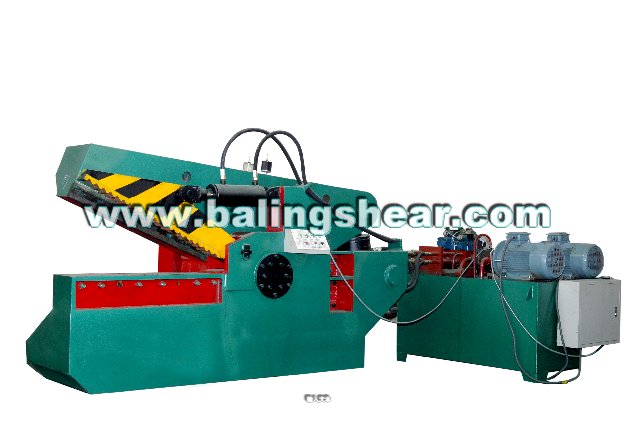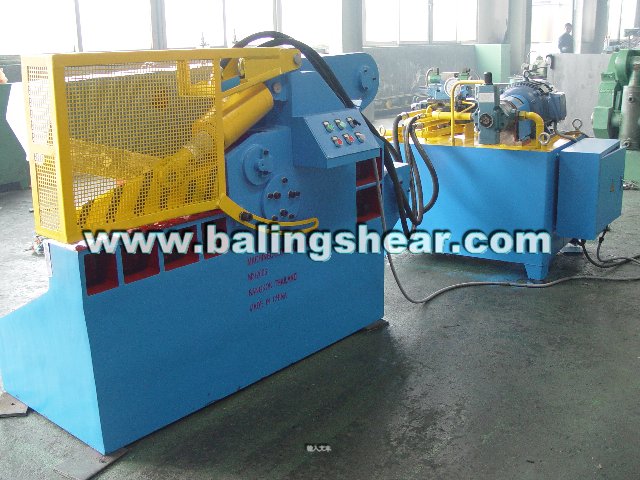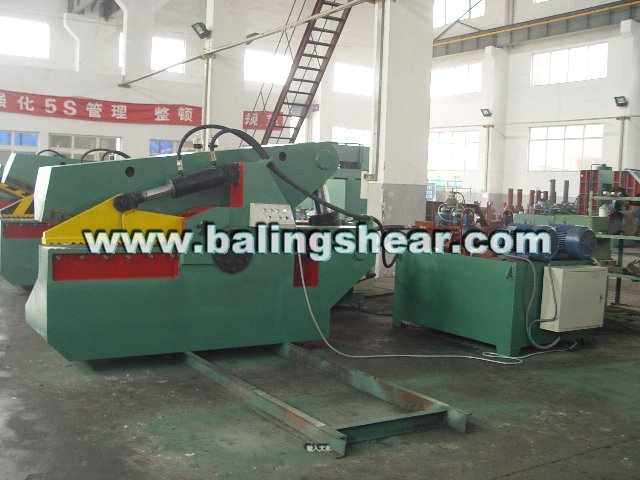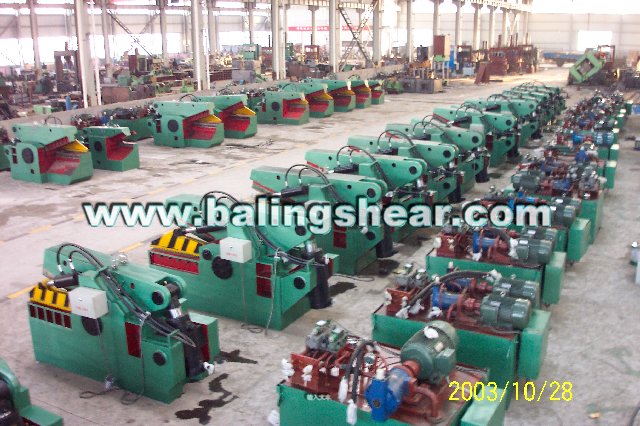 Product Description
Hydraulic Scrap Alligator Shear
Why Choose Alligator Shear?
Q43 series of hydraulic alligator shears are applied in recycling companies, automobile dismantling plants, smelting & casting industry to cold-shear section steel and metallic structural parts, to produce acceptable furnace charges..
Our Alligator Shears' Features:
① Hydraulic drive, simple operation & easy maintenance
② Options for different force & blade length.
③ No footing bolts needed, diesel engine optional for power.
Technical Parameters:
Model

Cutting Force

Blade Length

(mm)

Largest Blade Opening (mm)

Max. Cutting Size

(mm)

Shearing Frequency

(times/min)

Motor

(kW)

QE43-400

40Ton

500

200

25×25 φ28

8-12

5.5

Q43-630B

63Ton

600/800

250

30×30 φ35

8-12

7.5

QE43-800

80Ton

800

340

30×30 φ35

8-12

Q43-1000

100Ton

600

220

35×35 φ40

8-12

11

Q43-1200A

120Ton

600/800

270

40×40 φ45

8-12

15

Q43-1600A

160Ton

700/800

310

45×45 φ50

6-10

18.5

Q43-2000A

160Ton

800/1000

390

55×55 φ63

6-10

22

Q43-2500A

250Ton

1000

460

63×63 φ70

6-8

2×15

Q43-3150A

315Ton

1000/1200

460

70×70 φ80

6-8

2×18.5

Q43-4000A

400Ton

1200/1500

670

80×80 φ90

5-8

2×22

Q43-5000

500Ton

1600

700

90×90 φ100

4-8

2×30

Q43-6000

600Ton

1800

870

100x100 φ110

3-8

2x37
Optional configuration:
(
Customers' choice
)
1/ NOK (Japan) oil sealing for cylinder;
2/ Cooler/heater;
3/ Magnetic oil filter;
4/ Safety caging;
5/ Diesel/diesel engine for power
6/ Plywood case package (When load less than full container)
More details pls contact us at HAYWOOD.CHUNG@GMAIL.COM