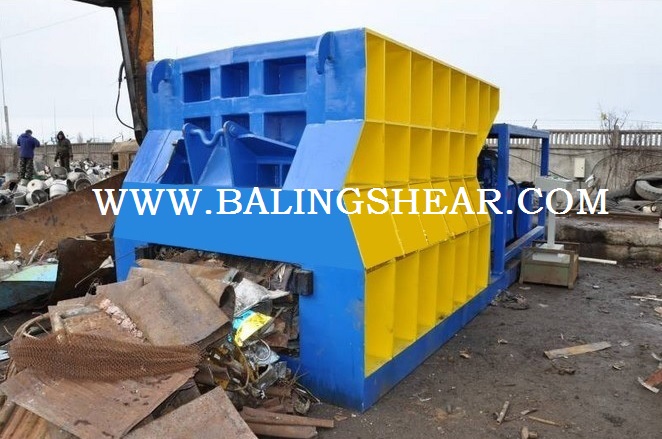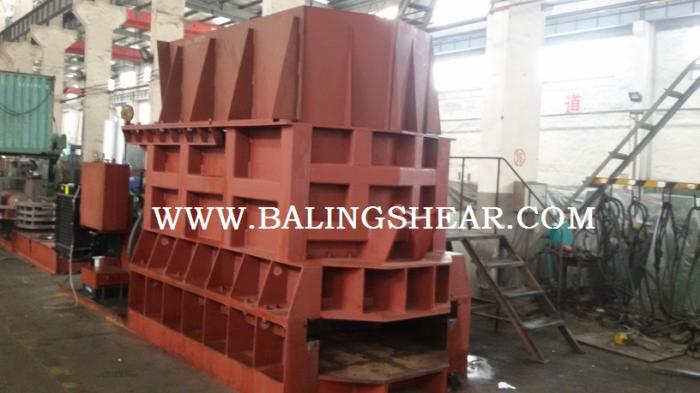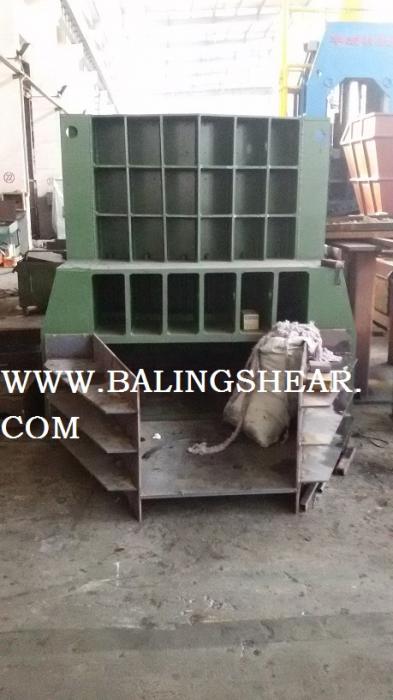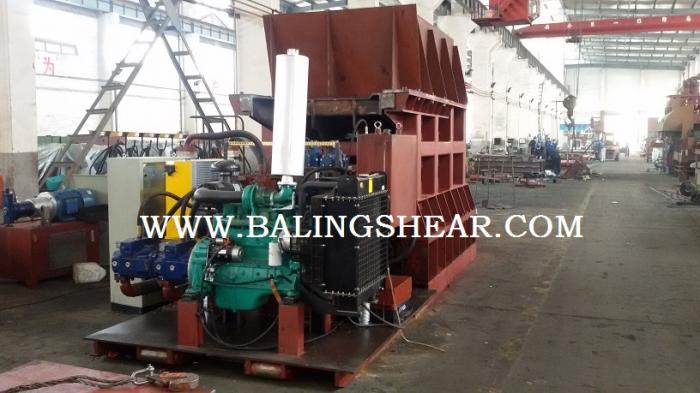 Product Description
Container Shear
Why Choose Container Shear?
Q43W series of container shears are applied in recycling companies, automobile dismantling plants, smelting & casting industry to cold-shear section steel and metallic structural parts, to produce acceptable furnace charges.
Our Container Shears' Features:
① Hydraulic drive, simple operation & easy maintenance
② Options for different force & blade length.
③ No footing bolts needed, diesel engine optional for power.
Technical Parameters:
No

Contents and Parameters – Container Shear

1

Shearing Cylinder

Model

YG300/250-550

Nominal force

2000×2 kN

400Ton

Stroke

550mm

Quantity

2 PCs

2

Pressing cylinder

Model

YG250/200-700

Nominal force

1250кN

125 T

Stroke

700mm

Quantity

1 PC

3

Size of hopper(L×W)

2400×1400 mm

4

Length of knife

1400 mm

5

Quantity of cycle

2-3 times/min

6

Material processed

Square:100×100; Angle:180×180×15;

Round:Ø110; I-bar:320×132×11.5

7

Capacity

2,5-4,5 t/hour

8

Cooling

Air cooling

9

System working pressure

28 MPа

10

Motor

Model

Y200L-4

Capacity

30 kW

Capacity

1470 r/min

Quantity

2 SETS

11

Pump

Model

160YCY14-1B

Capacity

160 ml/rounds

Nominal pressure

31.5MПа

Quantity

2

12

Total power

Around 75 kW(heating: 15kW)

13

Dimensions(LXHXB)

5650X2230X2150mm

14

Weight

Around 20Ton
More details pls contact us at HAYWOOD.CHUNG@GMAIL.COM