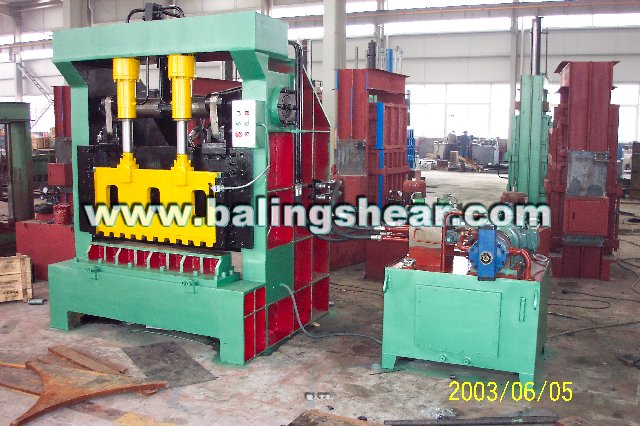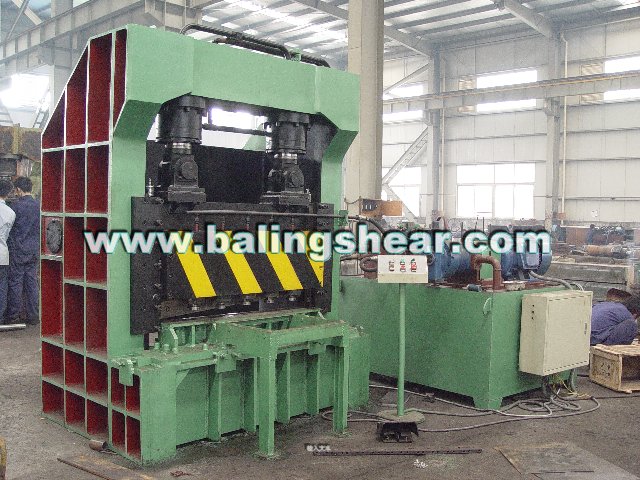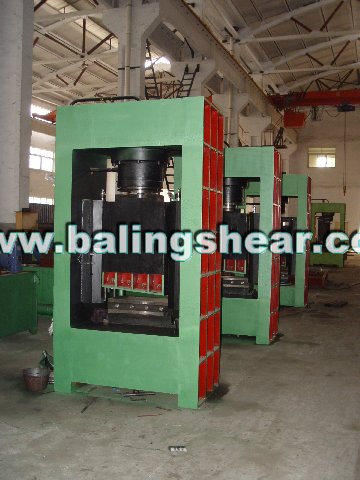 Product Description
Hydraulic Scrap Guillotine Shear
Why Choose Guillotine Shear?
Q15 series of square sheet shears are applied to cut metal sheets into different sizes. They can substitute flame cutting to reduce cost of production
Our Guillotine Shears' Features:
① Hydraulic drive, simple operation & easy maintenance
② Options for different force & blade length.
③ No footing bolts needed, diesel engine optional for power.
Technical Parameters:
Model

Cutting Force

Blade Length

(mm)

Largest Blade Opening (mm)

Max. Cutting Size

(mm)

Shearing Frequency

(times/min)

Motor

(kW)

Q15A-120

16600

600

70

18×500

4-6

15

Q15A-160

18600

600

100

20×500

4-6

18.5

Q15A-200Ⅰ

20600

600

100

25×500

4-6

22

Q15A-250

25800

800

90

25×700

4-6

22/2×15

Q15A-315

29000

800

120

30×700

4-6

2×18.5

Q15A-400

78500

800

120

35×700

4-6

2×22

Q15A-500

99700

900

200

40×800

4-6

2×37

Q15B-160

21800

1200

30

16/12×1000

6-8

18.5

Q15B-200

26700

1200

30

18/16×1000

6-8

22

Q15B-250

31500

1200/1600

40

25/20×1000

6-8

2×18.5

Q15B-315Ⅰ

32600

1200/1600

40

30/25×1000

6-8

2×18.5
Optional configuration:
(
Customers' choice
)
1/ NOK (Japan) oil sealing for cylinder;
2/ Cooler/heater;
3/ Magnetic oil filter;
4/ Diesel/diesel engine for power
More details pls contact us at HAYWOOD.CHUNG@GMAIL.COM